Patent. Double beads high speed rotation anti-eccentricity
Extend the life of the rotating shaft of the power tool
Power tool high torque quick connector
1/4"
High standard torque 40 N.m
Material: CR-V
Manufacturing:Made in Taiwan
CF-802 1/4"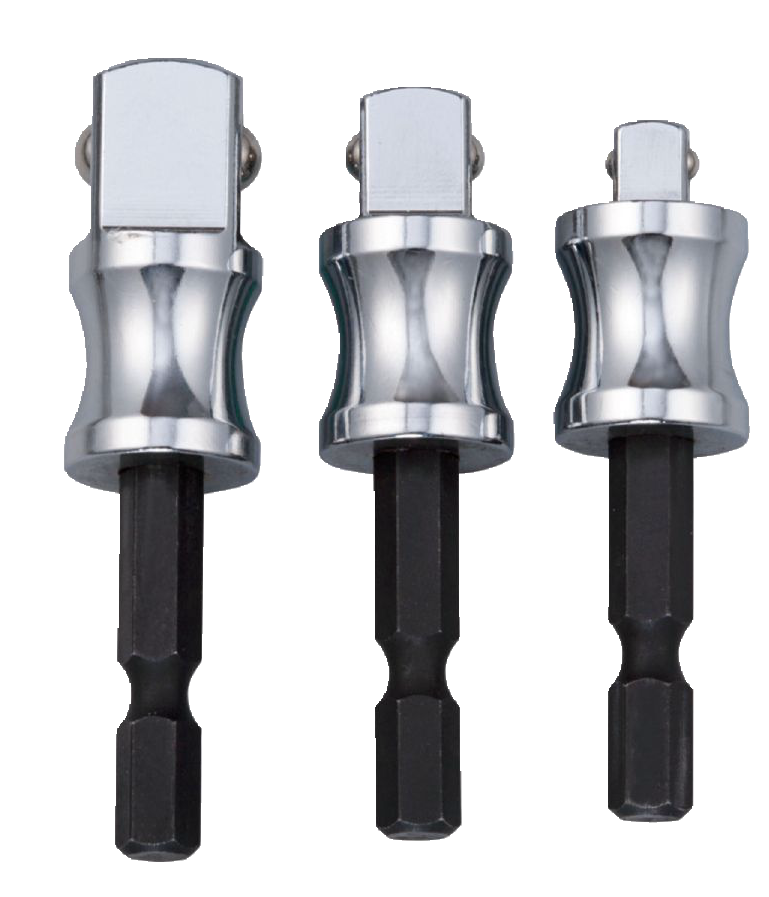 The electric tool may be provided with a 4-corner joint for a screw sleeve. The original 4-corner joint is provided with a single-sided fixing ball. However, the patent granted 4-corner joint is improved with double-sided fixing balls. When the patent granted 4-corner joint having been inserted into the electric tool rotates at a high speed, the double-sided fixing balls may achieve shaft rotation without any bias or vibration.